By Bill Hooper, at the Eden Project
Cornwall RFU held on Sunday it's pre-championship team building day at new team co-sponsor the Eden Project.
Despite being bruised and battered from their games the previous day, players and their families came along for a specially arranged day that was also family orientated.
We were welcomed by Head of Media Relations at Eden, David Rowe, who reminded us that Eden had been involved with the county side some 18 years ago.
County Chairman Dave Saunter then welcomed everyone on behalf of the CRFU.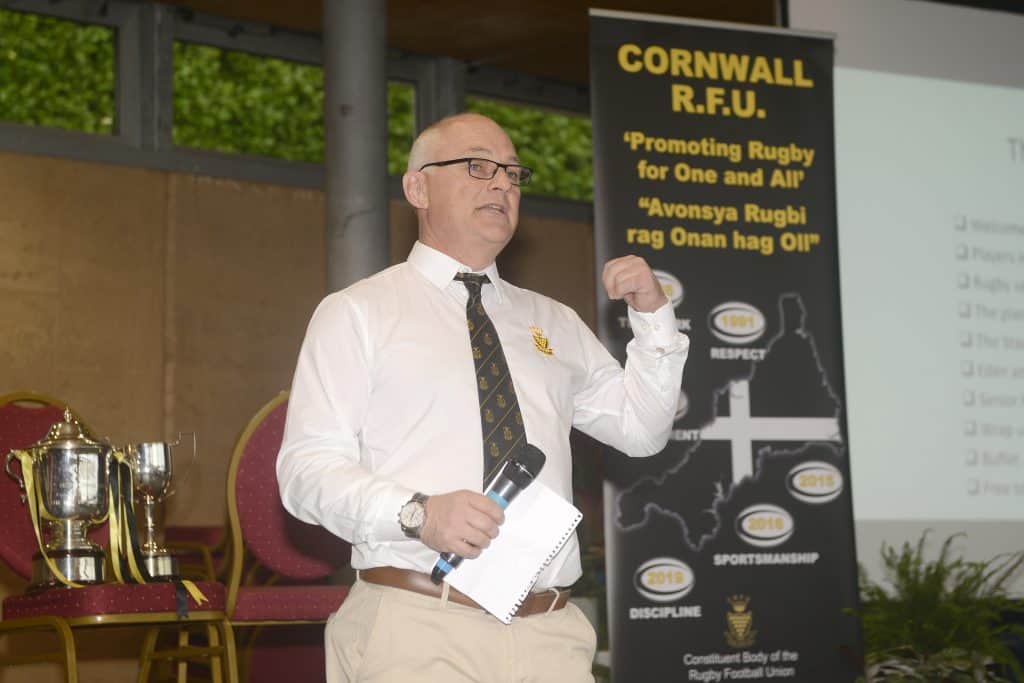 There followed presentations to the players about the program for this season along with the unveiling of the new county shirt which this season features a white collar and a passing nod to the 1991 shirt.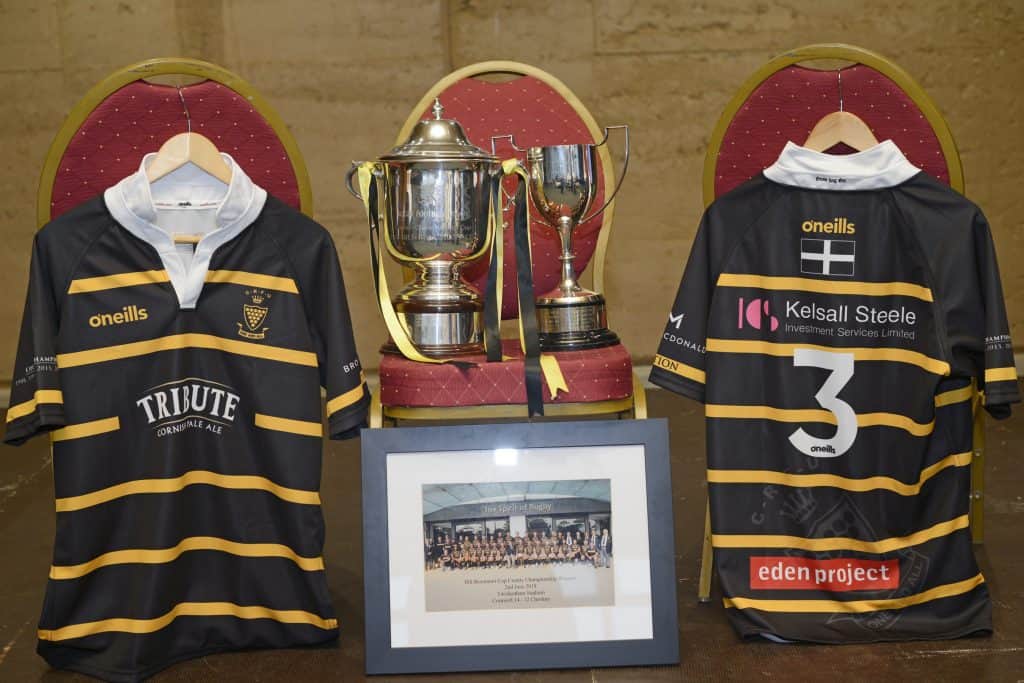 County President John Sumnall thanked everybody for attending and paid tribute to all the county sponsors, St. Austell Brewery, Kelsall Steele, Brooks Macdonald, Eden Project and Trelawny's Army.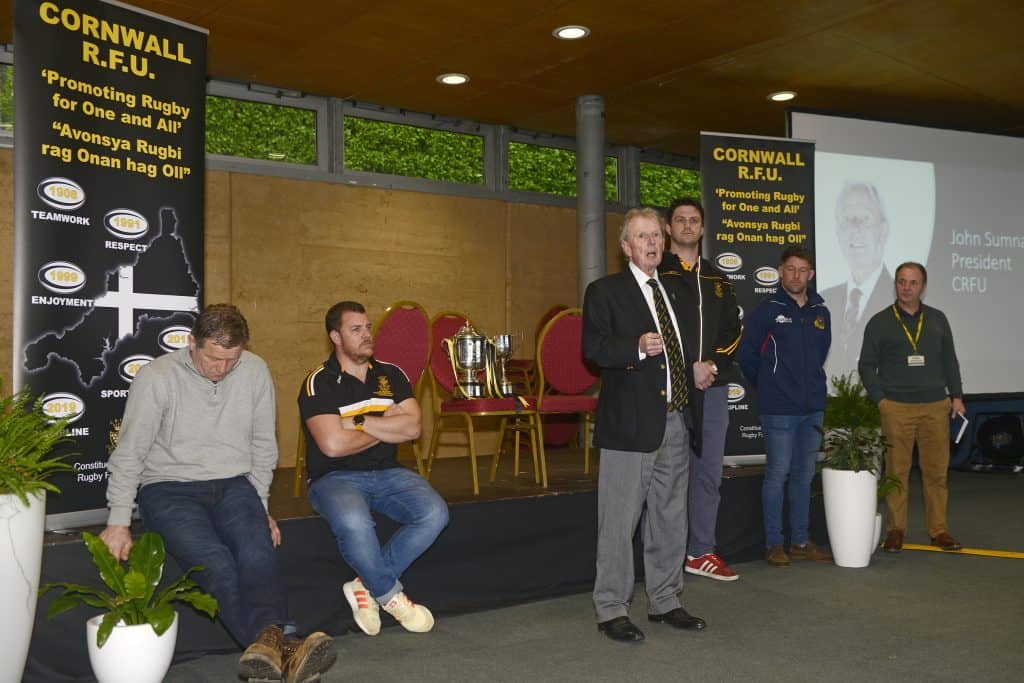 Trelawny's Army members then led the audience in the singing of Trelawny before everyone tucked into an excellent buffet provided by the Eden Project.
Last season's county skipper Ben Hilton was delighted with the turnout. He said. "It's wonderful turnout given the weather conditions that are prevailing across Cornwall, around 150 people here today just to launch our campaign is amazing.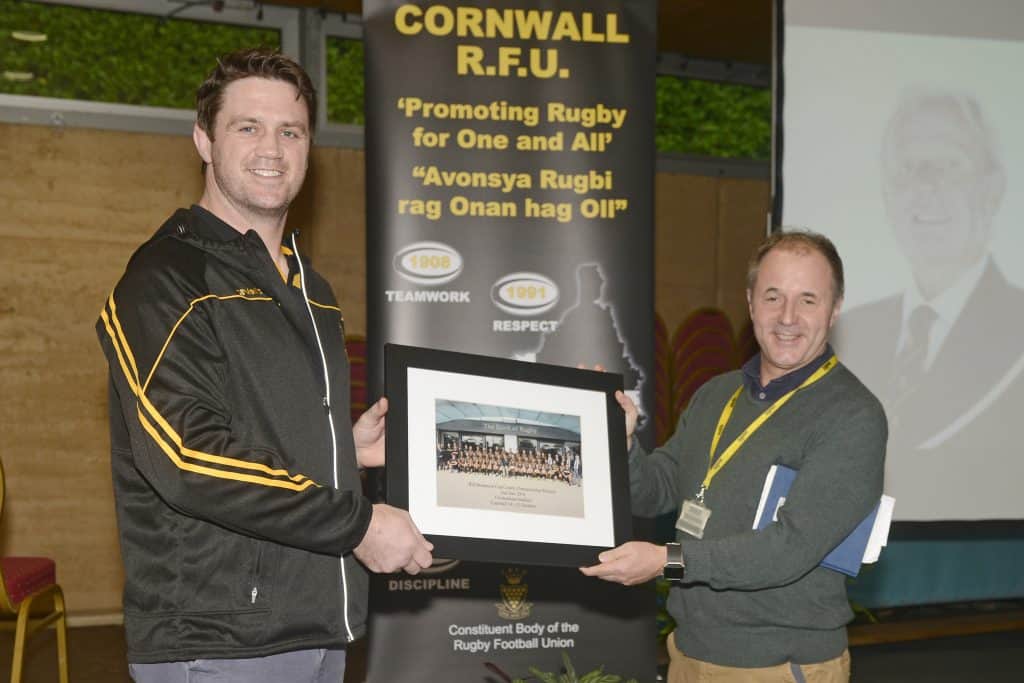 Hilton feels that there is always a special buzz on these occasions. "It's a great communal feeling, the coming together of the clans, it doesn't matter if you are playing at Redruth or Liskeard-Looe or wherever you come together for a common cause.
"I am really excited to see Eden coming onboard as a partner this season alongside some of our more established sponsors, it's great that they have a belief in us and listening to David Rowe speaking I feel sure that this partnership will endure well past my playing days.
Hilton's enthusiasm for playing for Cornwall remains undiminished. "Playing for Cornwall has been and remains a big part of my playing career. If I can transmit some of my passion to the young players coming into the squad then I am delighted. Everybody here today wants to be part of it, but to succeed you must put in the hard work at training and buy into our ethos.
"Once again we will go into games as underdogs, but our belief and the support from Trelawny's Army will motivate us and push us to give our best."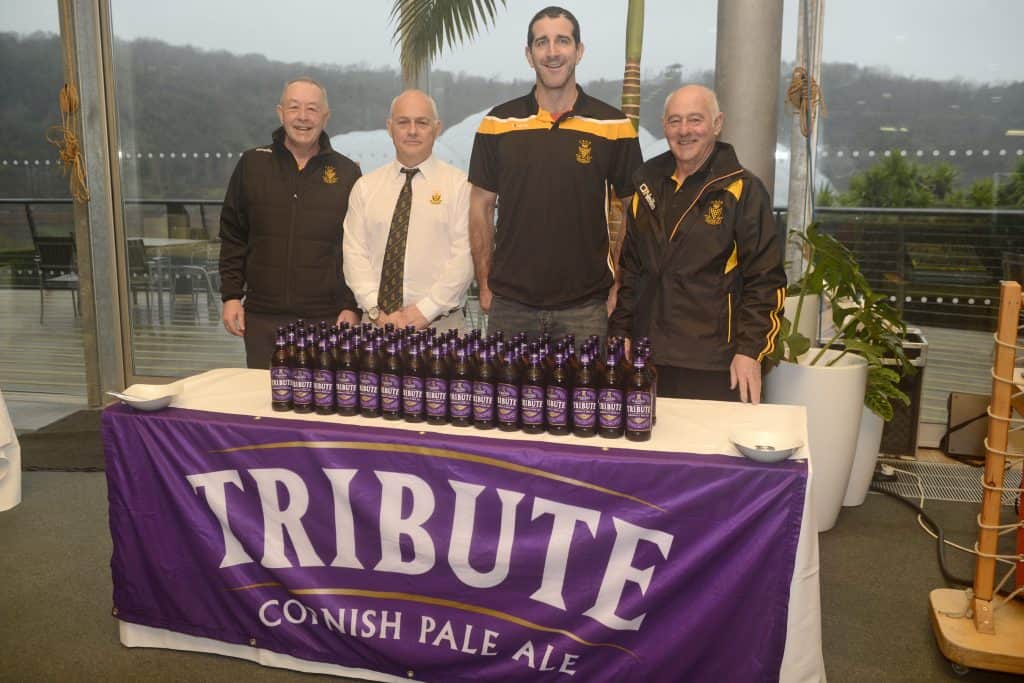 Thanks must also be expressed to St. Austell Brewery who provided us with the video presentation and also their excellent beer.