CORNWALL 29 – 20 YORKSHIRE aet
Those famous words spoken by the late Bill Bishop really sum up the mood of the Cornish people as they made their way in their thousands to the home of English rugby, Twickenham on a cold April morning 30 years ago today.
It remains an iconic moment in Cornish sporting history, never before, nor since, have so many Cornish folk been assembled for a sporting event. It was more than just a game of rugby, it was a statement of the very essence of Cornishness.
The game, like the weather on the day, twisted and turned one way and then dramatically another, accompanied by and ever rising crescendo of noise to the beat of Falmouth Marine Band Dave Saunby's bass drum.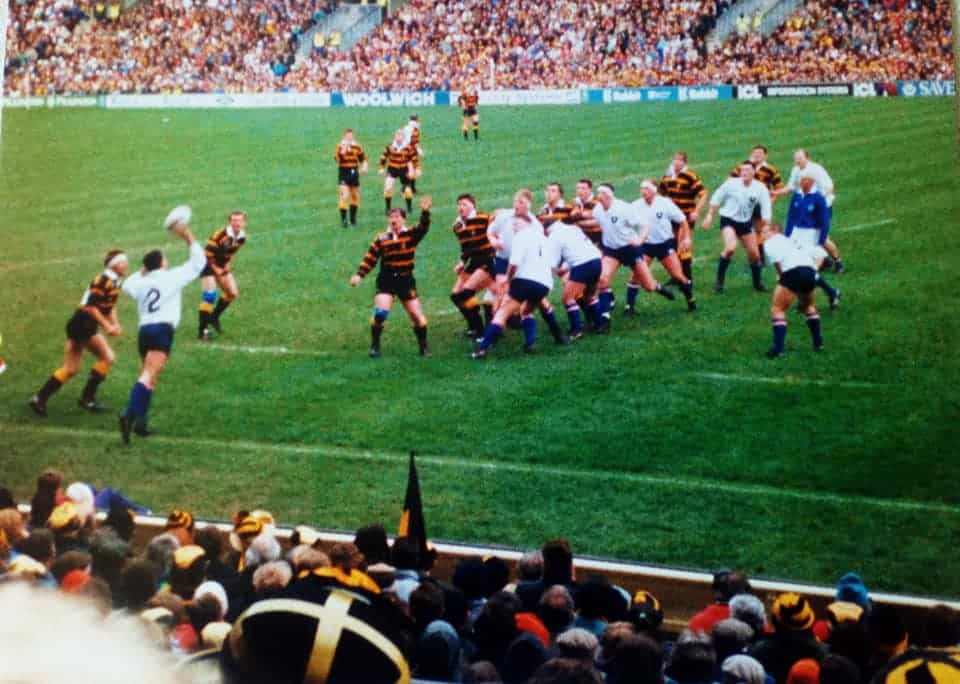 Spurred on, by a sense off injustice, following Yorkshire's second try of the game that put them 16-3 up with the touchline conversion from Liley with the game entering the final quarter, Cornwall roared back to score two tries from scrum-half Richard Nancekivell, with the boot of Grant Champion tying the game, his last gasp conversion failing to win the title in eighty minutes. Extra-time it would be.
Again spurred on by the increasingly excited crowd Cornwall scored two further tries during extra-time through Tommy Bassett and Billy Peters, Champion added a penalty and conversion to complete the job that late Yorkshire consolation try by skipper Mike Harrison could do nothing to stop.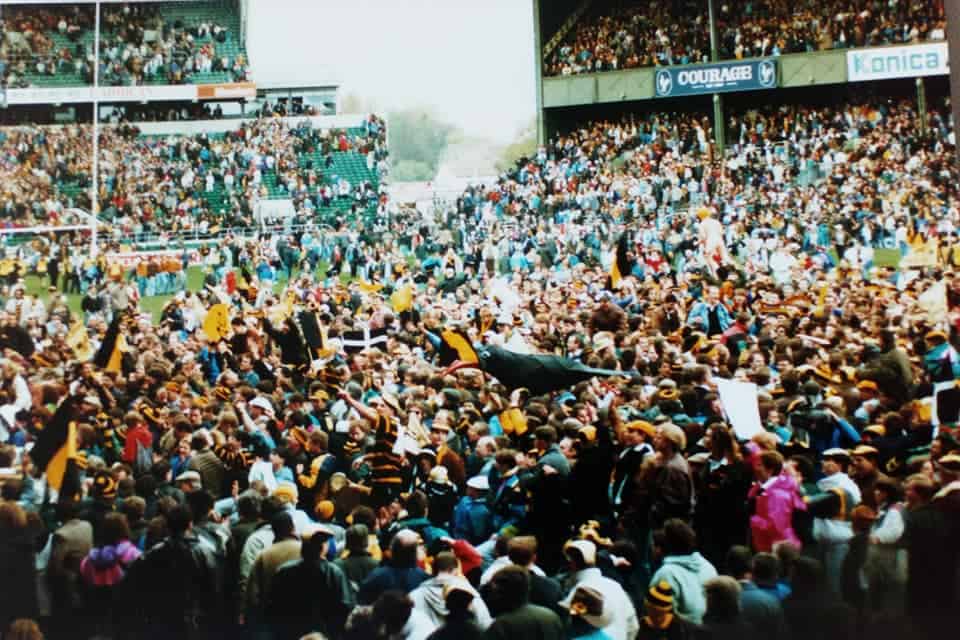 The final whistle brought scenes of unparalleled joy as the Cornish supporters invaded the hallowed turf to celebrate a first county title since 1908 and to trigger celebrations that lasted for days after.
Cornwall: Kevin Thomas, Tony Mead, Grant Champion, Chris Allcock (Capt) (Mark Chatterton 56), Tommy Bassett, Billy Peters, Richard Nancekivell; John May, Graham Dawe, Richard Keast, Mark Wesson, Andy Read, Glyn Williams, Adrian Bick, Jason Atkinson.
Replacements (unused): Stuart Whitworth, Keith Plummer, Adam Ellery, Brian Andrew, Paul Thomason.
Cornwall scores: Tries, Nancekivell (2), Bassett, Peters, Penalties, Champion (3), Conversions, Champion (2)
Yorkshire: John Liley, Mike Harrison (Capt), Jason Georgiou, Paul Johnson, Ericson Atkins, Steve Townend, David Scully; John Woodthorpe, Steve Cruise, Roger Burman, Ian Carroll, Simon Croft, Simon Tipping, Peter Buckton, Sean Bainbridge.
Replacements (unused): Jim Mallinder, Andy Caldwell, Ian Wright, Phillip Wright, John Fletcher, Jim Chapman
Yorkshire scores: Tries, Johnson, Scully, Harrison, Penalties: Liley (2), Conversion, Liley.
Referee: Mr Roger Quittenton (Sussex, London)
A link to the interviews compiled by Ross Ellis of BBC Radio Cornwall aired on 20th April 2021