Honda Volunteer of the Year Award, Wadebridge Camel's Daubroy Delahunty shares his day at Twickenham
Volunteers are one of the most valuable assets within the rugby community. Often offering time, effort, experience, and support to continue the community game. The Honda Volunteer of the year award helps thank those who dedicate their time and effort to the continuation of the sport. Rugby union has a long and proud tradition of thanking volunteers. Encouraging these traditions at clubs and Constituent Bodies helps maintain the ethos of the game we love. Ahead of the Guinness Six Nations home fixtures, each Constituent Body is invited to nominate a volunteer to attend an England home fixture with a guest of their choice.
The day started with a welcome and a guided tour around the rugby museum. After having ago at the various interactive activities and showcasing my vertical jump or lack thereof, we continued with a pitchside tour, visited the coach's area and royal seating and were met by the RFU president, who thanked the collective for their continued work within the community.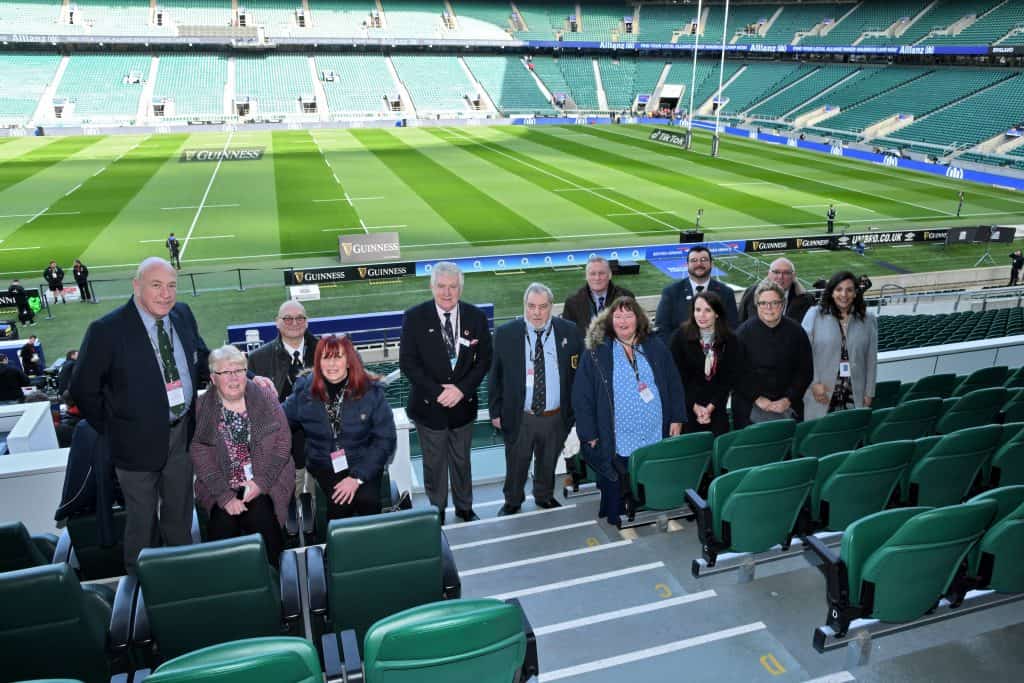 After visiting the president's lounge and pre-lunch introductions, we had a lovely three-course meal that Alan Milliner, RFU council member, hosted. I was lucky enough to be invited to welcome the Duke and Duchess of Cambridge into Twickenham along with three other people. After grabbing a quick pint, we arrived just in time for the kick-off to watch the game.
After the final whistle, we meet up again with Alan to discuss the game and experience the Fan Zone and debrief on the game as you often do. After listening to live music, we departed to the Twickenham Marriot.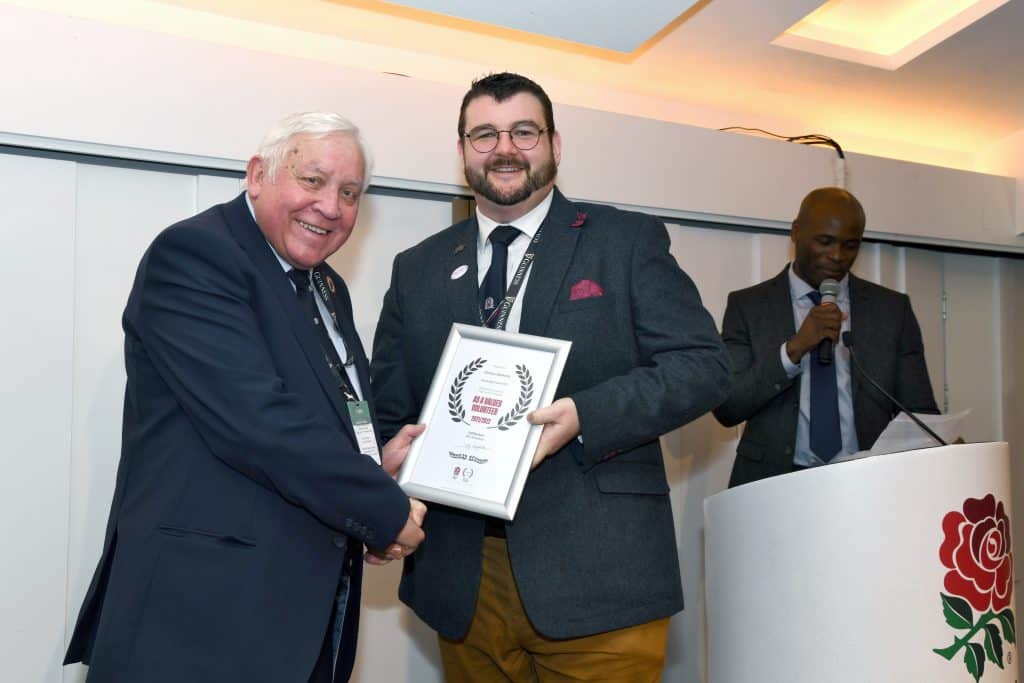 The work volunteers do isn't for the plaudits or recognition it's simply because the individual is passionate to help put back into the game that has helped develop them.
Being invited to HQ to participate in the Honda Volunteer of the year award scheme was a humbling experience. I appreciate there are so many outstanding volunteers out there who I was representing from fellow volunteers at Wadebridge and across the county.
The effort and attention to detail those at the RFU put into the day were incredible, from the hotel to the schedule nothing was left to chance. The other volunteers and myself were thoroughly catered to and looked after. I must also thank Alan and Max for their hospitality and generosity throughout the day.
Being able to represent CRFU at the home of English Rugby and to welcome royalty is something I will always treasure.
I would encourage every club to take this opportunity to nominate and put people forward for a once in a lifetime opportunity.