Cornwall Under 20s defeated their hosts Lancashire Under 20s 28-24 to book a place in this season's Jason Leonard Cup Final against Kent Under 20s on Sunday 1st May at Worcester's Sixways Stadium at 5;15 pm.
Below is a match report from our Hon. Sec, Terry Williams
Lancashire U.20, 24 – 28 Cornwall U.20
Yesterday saw Cornwall u20's take on Lancashire in the semi final of the Jason Leonard Cup on a balmy spring day at a picturesque Wigan RUFC. It was a close encounter, ending in a win for Cornwall, 24-28. Cornwall started with a strong wind at their backs and took an early lead with a try by full back Harry Larkins in the 5th minute. This was followed up by a penalty 7 minutes later by fly half, Sam Walker, to make it 0-8. Lancashire then applied some pressure themselves which resulted in a converted try, 7-8.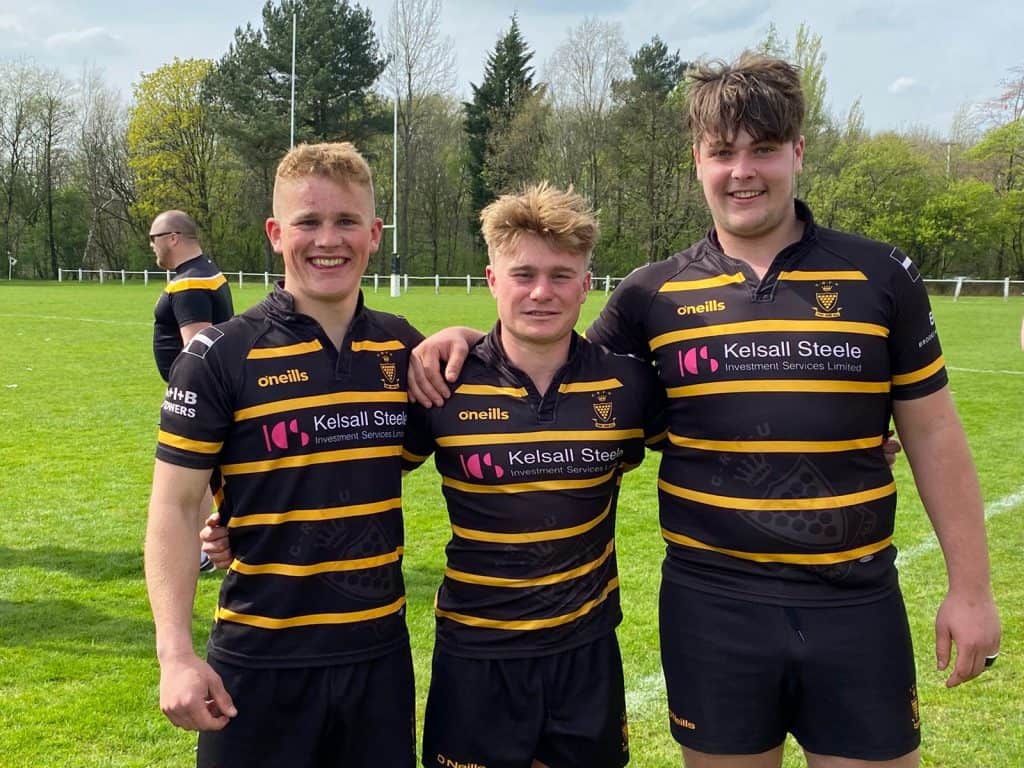 On 25 minutes Cornwall further increased their lead following some forward pressure resulting in a try by Declan Prowse, converted by Sam Walker, 7-15. Just 4 minutes later Lancashire scored an unconverted try to make it 12-15. Cornwall then hit back on the 32 nd minute with a try again following on from forward pressure which resulted in No.8 Archie Pilcher crossing the line. This was duly converted by Sam Walker, to make the score 12-22, and this remained the same until half time.
At the start of the second half Cornwall we're playing into the strong wind which showed no signs of abating and early on Lancashire scored an unconverted try to make it 17-22. Cornwall then got back in to the game but despite a lot of forward pressure we're unable to get the ball over the line. However, on the 54th minute that pressure paid off when Cornwall were awarded a penalty in front of the post, converted by Sam Walker to increase the lead to 17-25.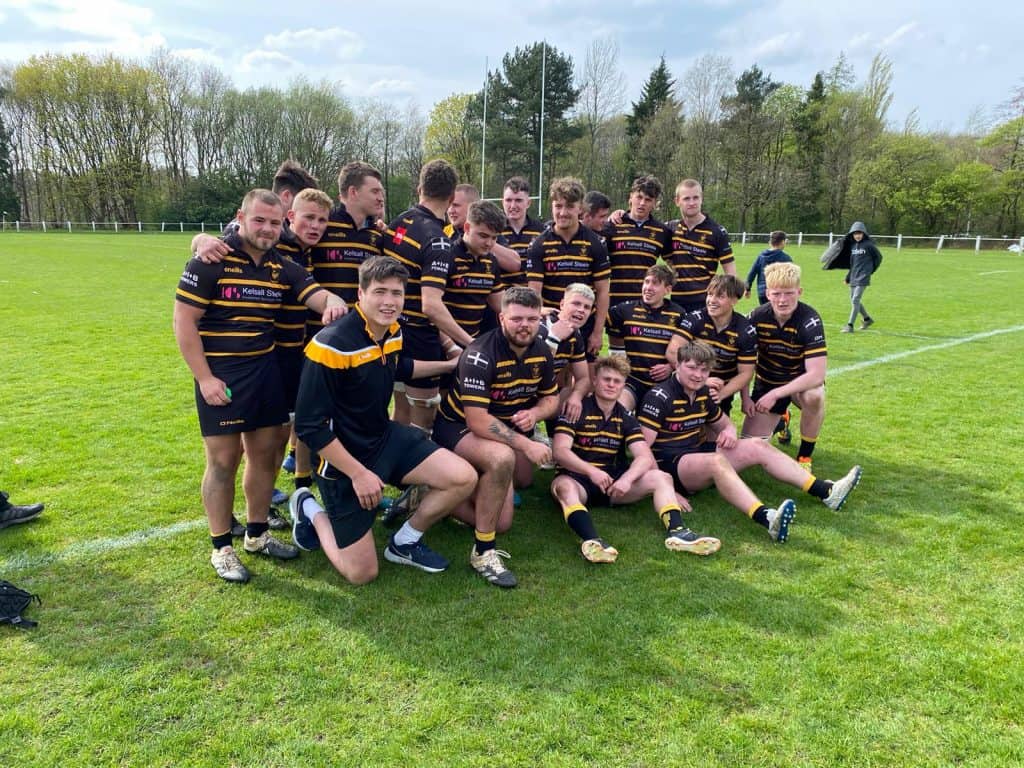 Both teams then put in strong efforts to score, but defences were excellent with neither side giving way until the 72 minute when another infringement by Lancashire saw Cornwall awarded a penalty which was converted by Sam Walker to make it 17-28.
With less than 10 minutes to go Lancashire came back strongly and in front of a noisy home crowd they managed a converted try to make it 24-28. Cornwall then really dug deep and made sure that the game was played in the Lancashire half of the field. This was intelligent rugby and they went through several phases of play, keeping the ball in the forwards until in a dramatic final minute they gave away a penalty in the Lancashire 22. With a strong wind behind them they found touch deep in Cornish territory and duly won the line out, which then turned into a maul, but then committed an infringement and the referee blew the final whistle. Joy unbounded by the Cornwall players and the Lancastrians slumped to the floor. Cornwall winners 24-28!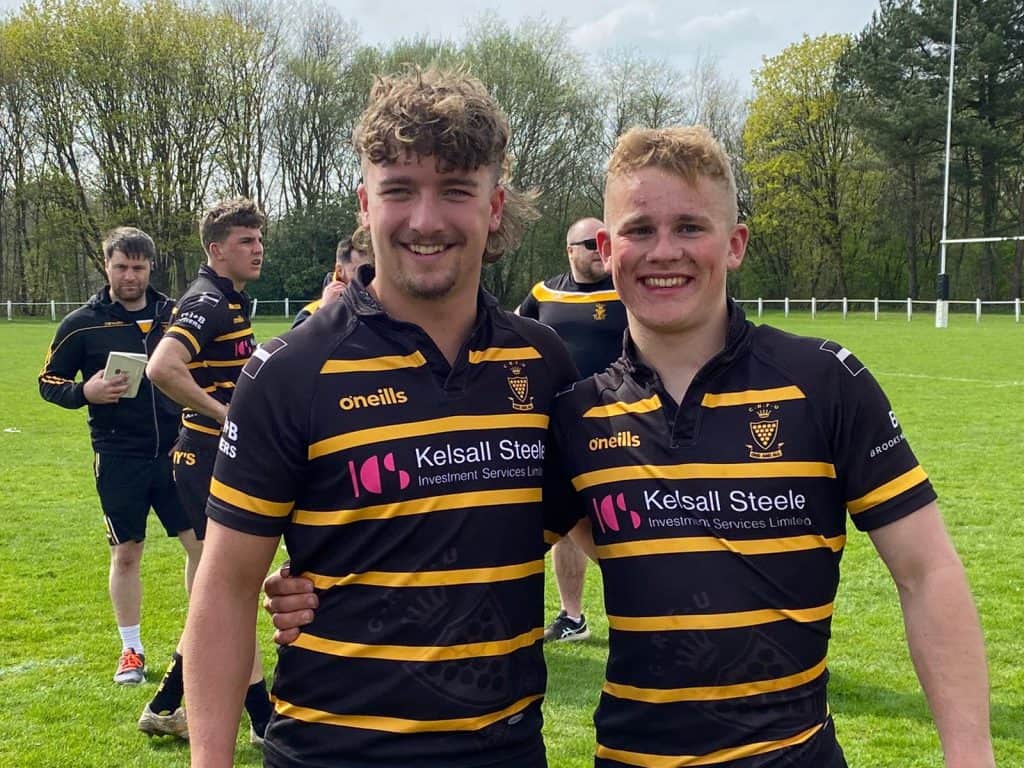 This was a superb advert for the U.20's county championship, a close game played in good spirit and some excellent rugby. The man of the match was Cornwall number 8, Archie Pilcher, a dominating display throughout. Captain Toby Osborne was rightly proud of his team's all round performance.
A noisy bus ride home! Lancastrian hospitality superb. Showed what rugby is all about.
On now to Worcester for the final.
Cornwall U.20: Larkins (Camborne), Bostock (Truro), Andrewartha (Redruth), Stanlake (Cardiff Met), Surridge (Camborne), Walker (Exeter Uni), Tanswell (Penryn); Lawrence (Falmouth), Dower, Prowse (both Camborne), Sheppard (Redruth), Osborne (Capt, Pirates Ams), King (Camborne), Trewin (Helston), Pilcher (Pirates Ams).
Replacements: Pritchard (Falmouth), Rolls (St. Austell), Cardwell (Pirates Ams), Triggs, Pascoe (both Truro), Hall (Redruth), McCarthy (Camborne School of Mines).
Cornwall scores: Tries, Larkins, Prowse, Pilcher, Cons, Walker 2, Pens, Walker 3