Cornwall Clubs XV v Torbay Sharks.
1 Callum Looker – Crusaders, 2 Tyler Dower – Crusaders 3 John Budd – Illogan Park, 4 Ed Llewelyn- Roseland, 5 Damien Rowe – Veor – Holman, 6 Kyle Pointer – St Just, 7 Dean Rainey St Ives, 8 Olly Brooks – Bodmin, 9 Dan Jane – Lankelly-Fowey, 10 Adam Harris – St Ives, 11 Oakley Smitham – Crusaders, 12 Josh Taylor – Bodmin, 13 Billy O'Meara – Illogan Park,14 Jacob Ninnis – St. Ives 15 Max Cowling – Bodmin.
Replacements: 16 Lachlan Blacklaw – Bodmin, 17 Morgan Gatrix – Crusaders, 18 James Curnow – Crusaders 19 Stevie Trenoweth – Illogan Park, 20 Dom Tresidder – Crusaders 21 James Taylor – Bodmin
Cornwall Clubs XV 17 – 24 Torbay Sharks XV
Match Report & Photos Stuart Hood
Cornwall Clubs representing eight clubs took on an experienced Torbay Sharks featuring a number of players with South West 1 experience at Bodmin RFC.
With the weather encouraging running rugby and Torbay Sharks playing down the slope an even first 20 ended with Sharks building phases and pressure. A scrum against the head led to the Sharks 8 charging down the blind-side and after a series of pens Sharks crashed over at the posts with a conversion giving Torbay an early 7 point lead.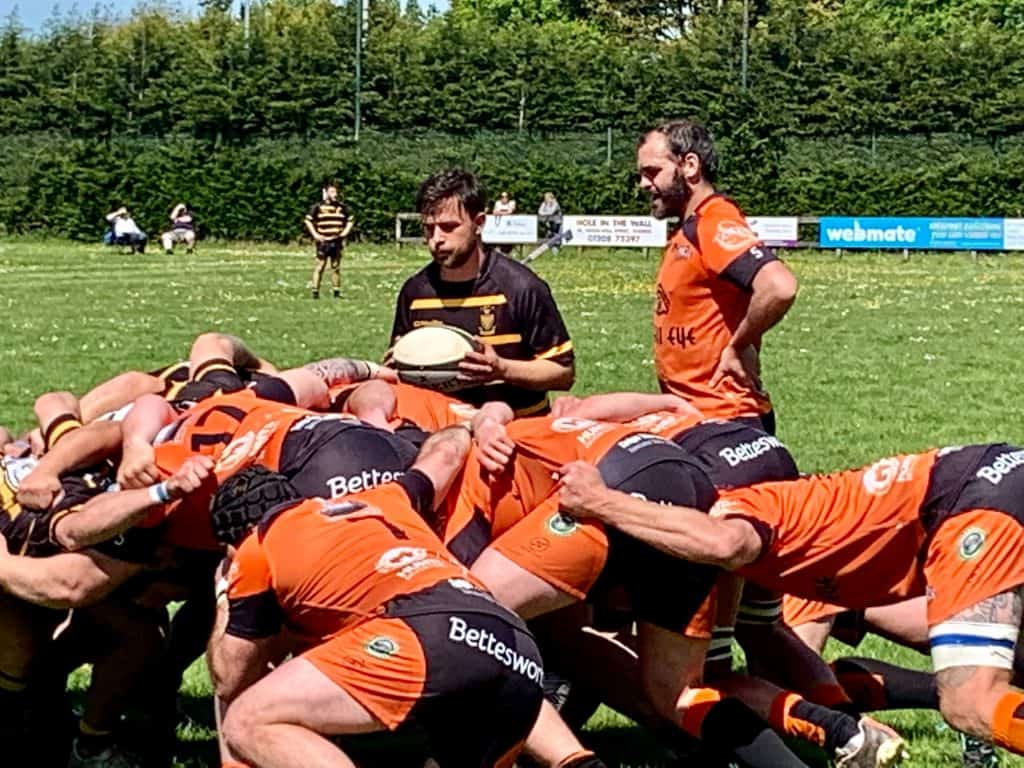 With some strong play and Sharks gaining dominance in the scrum it was outstanding defence from Clubs that held strong until the 40th minute with the Sharks inside centre crashing over under the posts giving Torbay a 14 – 0 lead. The first ten minutes of the second half led to two more Sharks tries and a 24 – 0. Even after losing captain Olly Brooks to a HIA on 50 minutes Cornwall Clubs turned the tide and after a number of phases Illogan centre Billy O'Meara scored out wide to bring Clubs back into the game.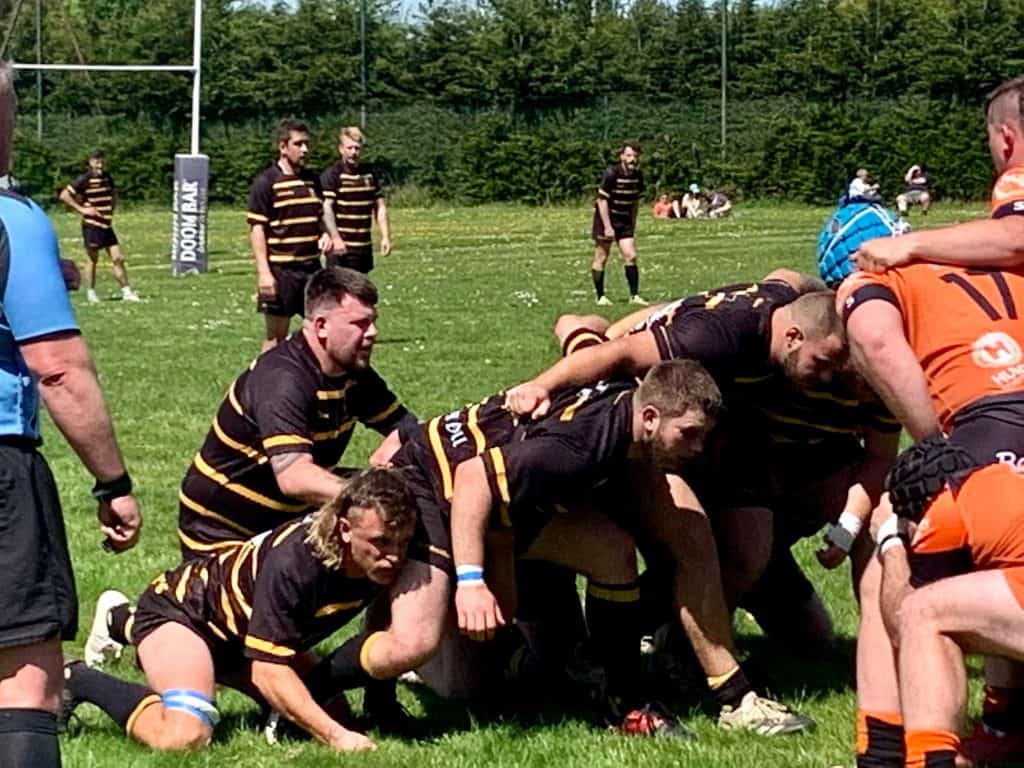 As pressure built a loose pass was pounced on by St Ives fly half Adam Harris and he controlled his kick ahead to score in the corner bringing clubs back to 10-24. With pressure building down the slope and after a series of drives Camborne Crusaders prop Callum Looker crashed followed by an Adam Harris conversion taking the score to 17-24. With clubs pushing for a fourth try Torbay Sharks held out to take the victory.
Onen hag oll
Stuart Hood (Team Manager)