POST-MATCH TWICKENHAM INTERVIEWS – PART 2
By Bill Hooper
Having returned from Richmond for their presentation at Twickenham of the Gill Burns Division 3 from the former England Women's captain herself. I caught up with a beaming Cornwall captain Verity Holden.
I said to her that she must be a very proud captain today. "Proud is probably an understatement, I am over the moon, I could not have asked for any more from my team today. We really didn't know too much about Notts, Lincs & Derby, them scoring the first try gave us a bit of a wake up call and we began to play our game and settle and we clicked and raced away with the game to be fair.
I put it to Verity that for the first time, Cornwall Women had one four Championship games in one season. "I said to the girls in the post match buffet that they are history makers, we are in uncharted territory and they should be very proud of what they have achieved.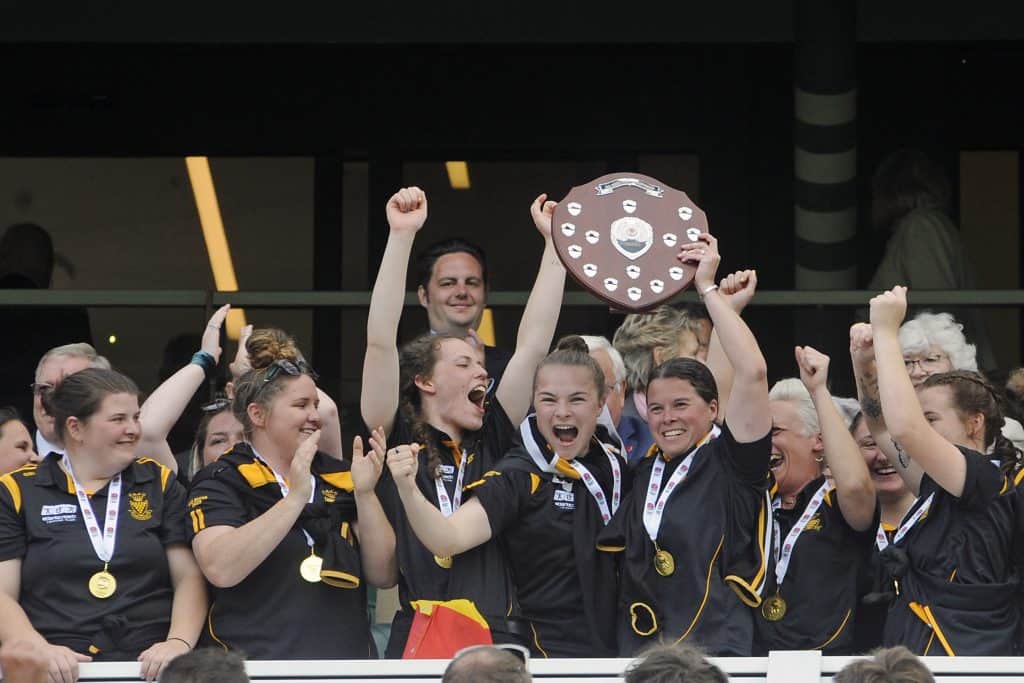 "We could not have done this without the support we have had from the CRFU, our coaches, Jessie (Humber) coming in to organise us as Team Manager, Trelawny's Army and all our sponsors, whom I thank very much. It felt like the whole of Cornwall was with us today.
I asked her about Amy Bunt's second try and her cheeky camera pose as she rced in under the sticks. "That's standard Bunty two wonderful tries from as well as both Tia (Larson) and Emma (Stefanotti) both getting a brace of tries each, their running lines this campaign have been amazing, not to mention their defensive work, the number of tackles they have made is huge. I can't praise them high enough.
"There has to be a lot of praise for our coaches, Ronan (O'Neill) who always believes in much, Jo (Holden) of course, I know how much she has worked for this, Amy (Warman) as assistant backs coach, they have all been brilliant.
I asked Verity what will come next for this team. "Well I think we have achieved our first objective which was to put Cornwall Women's rugby on the map. I hope that we can be an inspiration to young girls and drive their desire to come and play rugby in Cornwall and see where they can go on a rugby journey. A few of our players are already doing some age grade coaching we must nurture the young players and give them a pathway to succeed and make it sustainable. Also it would be rather nice if we could play a future final at the home of English rugby!
Verity added, we have come a long way, the days when we had to do it all ourselves and pay our own way are hopefully behind us now, it means so much to us and yes we do get emotional about it all, so many people have put their faith in us to get us where we are today."
I had a quick word with Jessie Humber. "I am so proud of the girls, what journey we have been on. They have worked their socks off. The support from the CRFU has been amazing, President John Sumnall's words to us were very encouraging and we now feel part of the rugby family. To have officials know you by name, speak to you, support and encourage you it's so much appreciated.