Season 2021/22
Team Manager: James Mills
Head Coach: Andy Hawken
Physio: Rob Durrant
Fixtures/Results;
County Championship
Sunday 5th Dec. Cornwall U.18, 30 – 20 Buckinghamshire U.18 @ Hartpury
Sunday 9th Jan. Cornwall U.18, 10 – 50 Dorset & Wilts U.18 @ Hartpury
Reports;
Cornwall defeated by powerful twin counties
Cornwall 10 – 50 Dorset & Wilts
Report and photos by James Mills Cornwall 18s Team Manager
Our 18's went into this match off the back of a victory pre Christmas and were keen to build upon that momentum but Dorset & Wilts had other ideas and took the victory in a dominant display built upon both their strength in the scrum, fast hands, their off loading game in the wide channels and having the edge on us in terms of fitness. Our lads gave it their all but the opposition were too strong on the day and we were certainly not helped by 5 injuries during the game that deprived us of both of our Fly Halfs Dean Wills and Captain Harry Walsh-Newton, our full back Harvey Penhallurick who was a stand out player in our first match, our centre Jack Commons and our openside flanker Ben Jones. Additionally we were on the wrong side of the penalty count which further starved us of territory and control.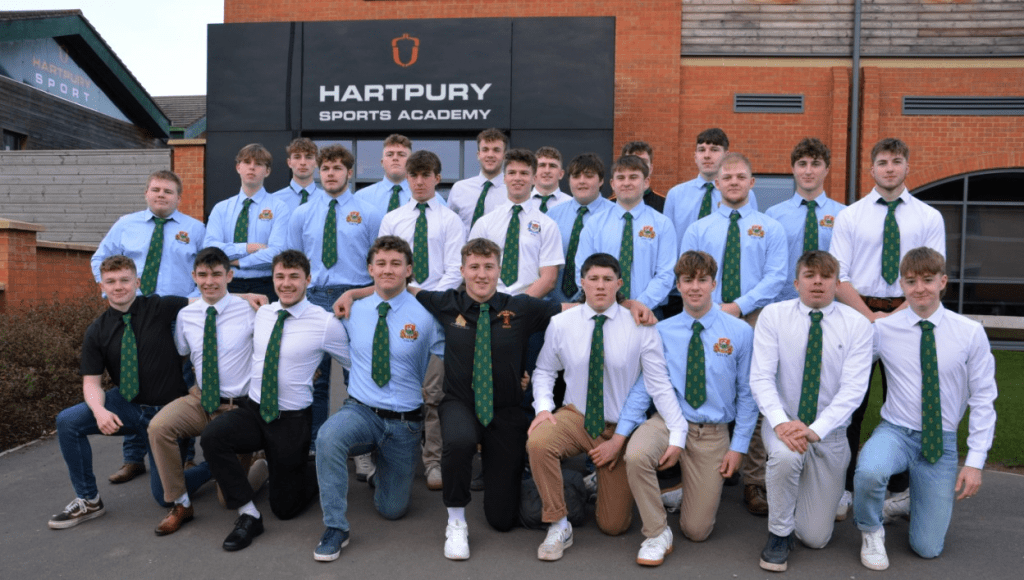 That said our line out functioned well with lock Magnus Bushby securing good ball. Our Launceston boys winger Archie Dinnis and blindside flanker Harry Tomlin also had strong performances and both were rewarded with a score a piece. Their mums Mel and Jackie assured me their rugby talents originated from them! We hope that a number of our players have done well enough for further SW divisional consideration.
Despite the disappointing result from our perspective, credit has to go to the opposition Dorset & Wilts who took a deserved victory and we wish their players well with the SW selection.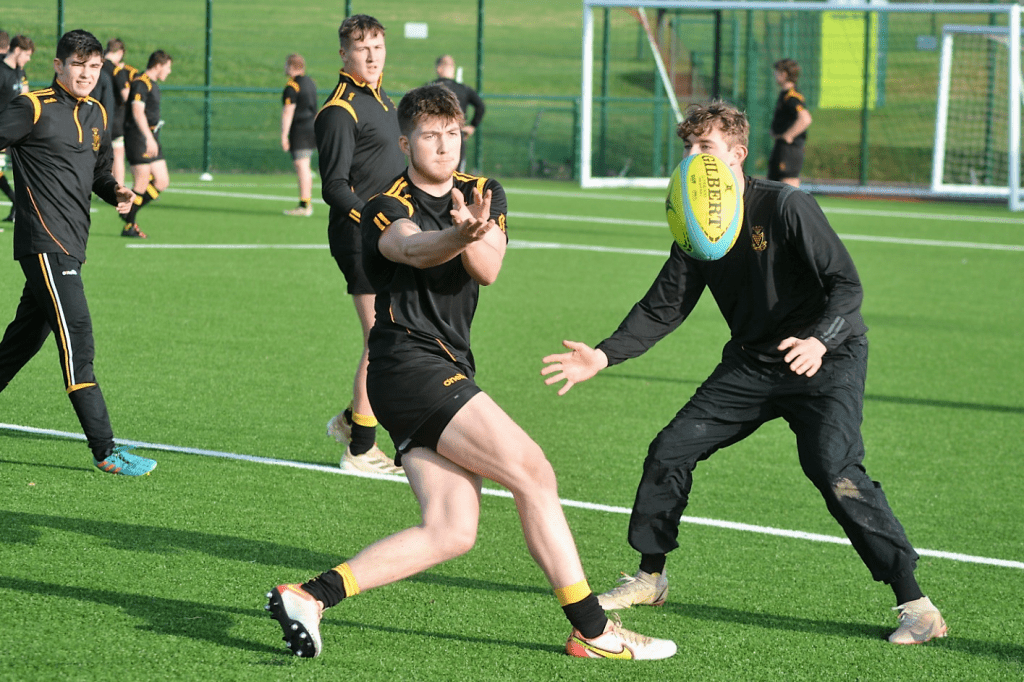 First Half
Dorset & Wilts kicked off and opened the scoring after a good 50:22 kick from their own half to secure a line out in the Cornish 22. The line out was well executed from D&W and good running lines dissected the black and gold defence to score under the posts. 5-0 It only took another minute straight from the restart for the D&W backs to run it back going through the hands with good offloads within their midfield to create an overlap down their left to score in the corner. 10-0.
Archie Dinnis showing strong early form secured our first points 10-5. Cornwall took energy from this and spent a good period in the opposition 22 when we looked certain to score only to be thwarted by the match officials whistle who gave D&W a penalty and from 5m off their own line they ran it back down their left wing to score a fine try on 20mins. 5-15.
Our boys held their own right up until just before half time when we slipped off some tackles for D&W to break our lines to register a further 2 scores to close the half 5-25.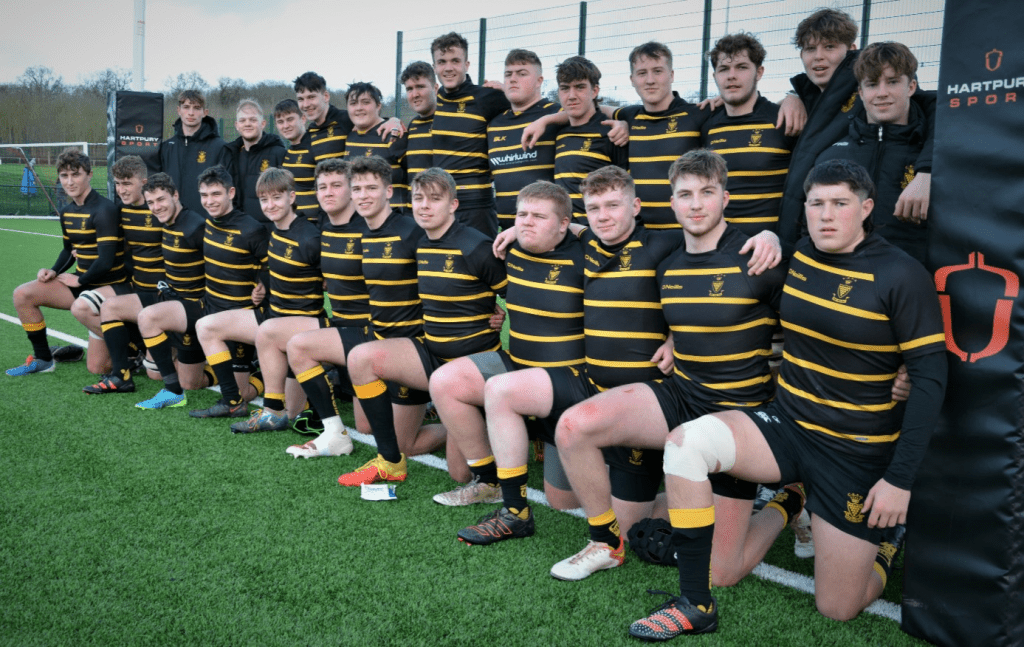 Second Half
Dorset & Wilts started the half as they finished the first half scoring 2 near identical scores down their right wing before Harry Tomlin scored from short range 10-35. Much of the second half was controlled by Dorset & Wilts who always appeared to have more players on the pitch possibly because they did at the start as we had only 14 on the pitch! Cornwall suffered a series of injuries which enabled to D&W to take the game away from us with a further 3 scores down their right wing creating overlaps and through an excellent off loading game for a deserved victory. 10-50
Over the course of the 2 matches our players gave it everything they had and I look forward to seeing how they all progress over the coming seasons and wish them all the very best. I look forward to seeing our 10 U17 players back in the black and gold at the end of the season.
Team:
Blain Mock Falmouth RFC
Jared Hambly Redruth RFC
Beau Danks Redruth RFC
Magnus Bushby Truro School
Dom Stanislavacius Redruth RFC
Harry Tomlin Launceston RFC (Pack Leader)
Ben Jones Perranporth RFC
Tyler Gunn Redruth RFC
Ben Bebb Truro School
Dean Wills Redruth RFC
Archie Dinnis Launceston RFC
Harry Walsh-Newton Helston RFC (Captain)
Jack Commons Redruth RFC
Harvey Orchard Wadebridge Camels RFC
Harvey Penhallurick Truro School
Jared Williams Newquay RFC
Finley Holt Redruth RFC
Angus Williams Helston RFC
Ollie Newman Truro RFC
Luca Roberts Redruth RFC
Matt Pollard Perranporth RFC
Tom Hollyman Saltash RFC
Oliver Crawford Saltash RFC
Cornwall score six tries as they defeat Bucks 30 – 20 at Hartpury
Report and photos by James Mills Cornwall 18s Team Manager
This campaign has been a challenge from the off with the RFU withdrawing funding and Covid-19 ensuring that the normal timelines were very much condensed resulting in a impact to our normal preparation. That said we had more than 110 players trial for the U18s and as always our clubs, colleges and schools have been incredibly supportive of the Cornwall Representative U18 team and for that we are hugely grateful.
An early morning 0745 pick up by Williams Travel at Chiverton Cross made for a quiet bus as 26 bleary eyed 16-18 year olds made there way to Hartpury in Gloucestershire for a 1400 kick off against the boys from Buckinghamshire. On arrival at midday we were faced with a cold sand strong wind that we were to play into in the first half.
Unfortunately we lost a couple of players just before kick off due to illness which meant our team manager had to scurry back and forth to the selectors meeting room to update them of the changes.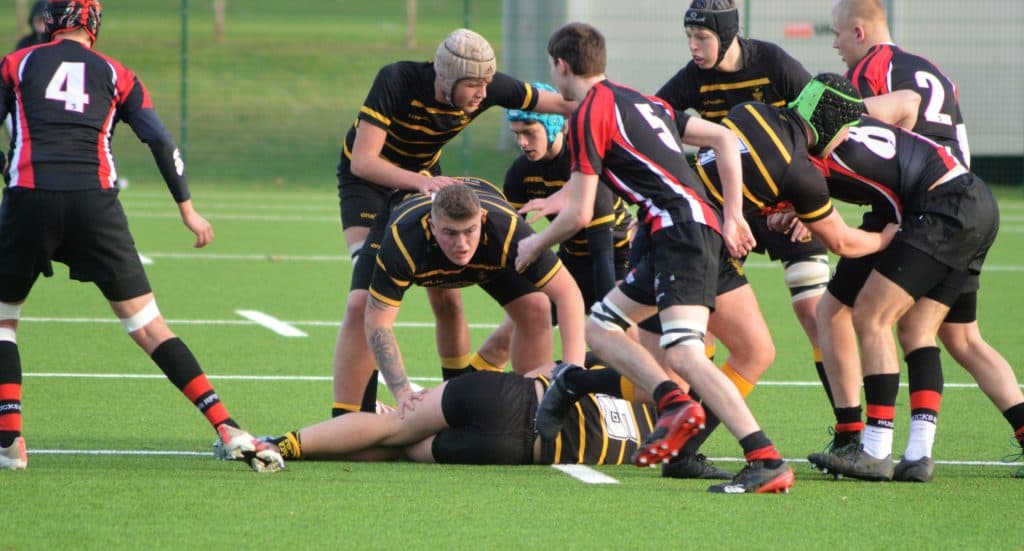 First Half
Dean Wills the Redruth stand off got the match under way and the initial encounters were pretty even but played within the Bucks half. The first scrum of the game came off a Bucks knock on, on the Bucks 10m line and Cornwall were quick to assert their forward power to win a scrum penalty. The open play and break downs were quite messy in the early stages but Luca Roberts the Cornish lock was showing good industry at the breakdown to win turnover ball to provide a platform to build upon and ensure our boys had good territory.
The next scrum had our boys going forward at a rate of knots only to be judged to have pushed beyond 1.5m and Bucks were awarded a free kick which they moved the ball left and created a good line break and were accelerating to the Cornwall try line, however Harvey Penhallurick at full back came hurtling across with a huge cover tackle to take the Bucks winger into touch. This was the first of 3 excellent try saving tackles Penhallurick would go onto make in the match. From the subsequent line out Jarred Williams the Cornish hooker executed a sweet lineout throw and the team worked their way back up the pitch with the help of winning an offside penalty and then another free kick for an early shove in the scrum from Bucks. It was from this free kick after 13mins of play that scrum half Ben Bebb supplied good ball to Dean Wills who made a great run, sucking in the defenders for an equally excellent off load to centre Tom Hollyman who with still work to do had too much power and pace to be taken down and from 15m out went over to register the first points of the match. 5-0
This score was the catalyst for a period of dominance for Cornwall with Bucks making a number of unforced errors such as not straight lineout throws, scrum penalties and knock on's. It was through another unforced error that a loose Bucks pass was picked off by winger Harvey Orchard on the right wing to show the Bucks boys a clean pair of heels and finish smartly in the right hand corner to extend the score 10-0 to Cornwall.
Cornwall obviously high in confidence started to relax, possibly too much and were forcing the game, as a result the Buckinghamshire boys came back into the game and countered well and if it were not for the tenacious Harvey Penhallurick putting in another fine cover tackle were sure to score. Bucks continued to exert pressure, helped by knock on's from Cornwall and clever Scrum Half play picking off the base of the scrum and using the wind to kick deep into the corner resulting in our lads having to take the ball back over our own try line and dot down. This gave Bucks a 5m attacking scrum on the 28min mark and they managed to cross our line to register their first points. 10-5 We should have taken note at the Bucks scrum half threat at the scrum time at this point.
Following a Bucks ruck infringement we secured a lineout 10m into the Bucks half with Magnus Busby imperious in the air securing good ball we ship the ball to our left wing who shows incredible feet and strength to dart down the left wing beating 4 defenders to cross the line under huge pressure to dot the ball down with 1 finger for possibly the score of the match. 15-5 on 31mins.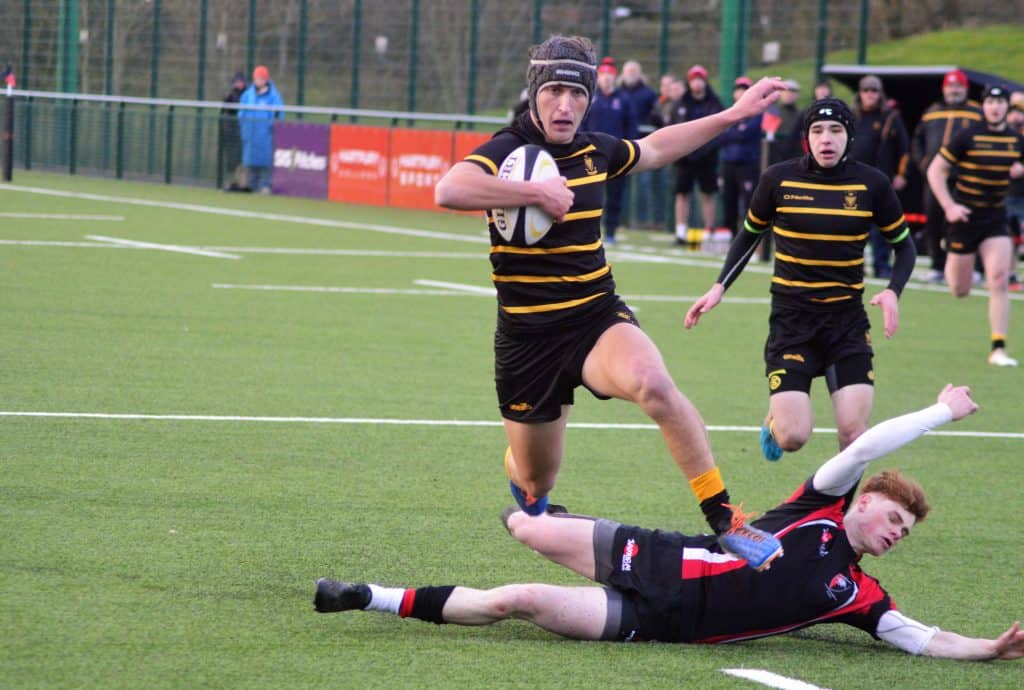 Cornwall then steal lineout ball only to knock on and from the subsequent scrum the Bucks 9 breaks again and it takes the 3rd try saving cover tackle from our fullback Harvey Penhallurick to thwart the lively opposition scrum half.
With the match official about to blow for half time, Cornwall infringe at the breakdown and Bucks kick well using the wind at their back and secure a 5m lineout from which they lineout maul and drive over for a fine forward score that we would be proud of, to close the half Cornwall 15 – Bucks 10.
Second Half
Cornwall unload their entire bench of 8 new players as we are obliged to do with the half a game rule.
Bucks from the kick win good territory resulting in an early scrum 10m off the Cornish try line and that Bucks 9 again picks off the base and runs blindside unopposed to level the scoreboard 15-15. Not the end of the first half we wanted or the start of the 2nd half. It is not until 9 mins into the 2nd half until our boys start to assert themselves and its our dominance up front that wins another scrum penalty and dissent from Bucks see's them marched back a further 10m.
Cornwall then suffer the blow of losing fresh on, replacement right winger Ollie Crawford for a high tackle that at the time I thought was harsh but the photographic evidence suggests that his subsequent sin bin time on the bench was probably justified. The next period of play was scrappy from both teams with Cornwall getting pinged for an early lift in our line out and both teams not securing their own ball at the breakdown. The Cornish blindside flanker Harry Tomlin however was happy to profit from this, winning good turnover ball which as a good reward for his industrious work all game.
Jack Commons the Redruth centre was next to benefit from the Bucks handling errors and neatly collected a loose ball off his boot straps during a knock on advantage to run strongly and break the tackles and finish under the sticks to nudge us back in front 20-15 14mins into the second half.
Dean Wills was the next to get on the wrong side of the match official whilst defending 20m off the Cornish line he was judged to have taken the Bucks player beyond the horizontal and as such had to spend some time in the bin. From this penalty Bucks kick for an attacking lineout and score in the left corner to again level the game 20-20 at the 24min mark. This was to prove the Bucks final attack as our Cornish players dominated the last 10mins of play.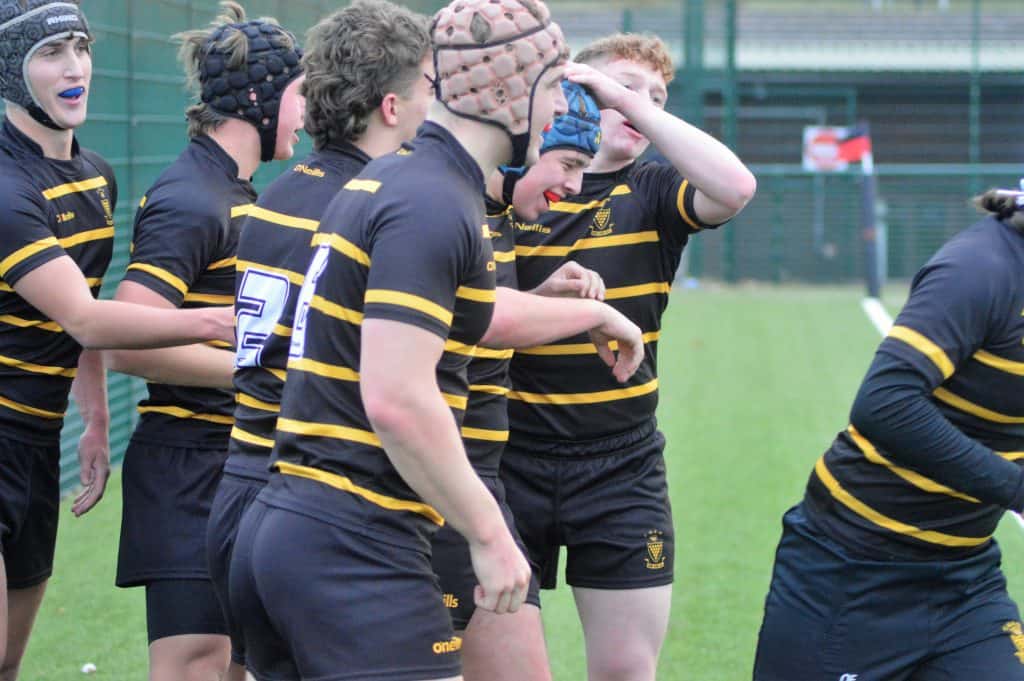 Harvey Penhalurick fittingly after his fine defensive display in the first half was to show his abilities in attack to score in quick succession on 31 and 32mnin to take the victory for Cornwall 30-20.
Ben Smith our replacement hooker unfortunately took a knock on his shoulder and back rower Dom Stanislavacius also injured his ankle in the last 10mins but we hope neither are serious injuries. Bucks suffered a shoulder dislocation and we wish the player well. We look forward to our next match against Dorset & Wilts at Hartpury on 9th Jan 2022.
Team:
Blain Mock Falmouth RFC
Jared Williams Redruth RFC
Beau Danks Redruth RFC
Magnus Bushby Truro School
Luca Roberts Redruth RFC
Harry Tomlin Launceston RFC (Pack Leader)
Ollie Newman Truro School
Dom Stanislavacius Redruth RFC
Ben Bebb Truro School
Dean Wills Redruth RFC
Archie Dinnis Launceston RFC
Harry Walsh-Newton Helston RFC (Captain)
Tom Hollyman Saltash RFC
Harvey Orchard Wadebridge Camels RFC
Harvey Penhallurick Truro School
Fin Holt Redruth RFC
Angus Williams Helston RFC
Tyler Gunn Redruth RFC
Ben Smith Redruth RFC
Ollie Crawford Saltash RFC
Matt Pollard Perranporth RFC
Jack Commons Redruth RFC
Zach Smith Redruth RFC
Travelling Reserve
Ben Bryant Launceston RFC
Late Withdrawals
Ben Jones Perranporth RFC
Jarrod Hambly Redruth RFC
Season 2019/20
The Cornish 18's stick 8 tries on Bucks 18s to finish their campaign undefeated and on a high!
Match Report, by James Mills
Bucks 18s went into the match with a confidence boosting win against Devon in their last encounter and were a much fancied team with the selectors. True to form, Bucks had the better of the early exchanges, camping in the Cornwall half for a solid 6 mins after a Cornish early mistake from the kick off. The Bucks boys probed the Cornish defence who stood up well and was not found wanting.
Cornwall with 3 U17s playing, none of whom looked out of place and none more so than flyhalf Sam Walker from Falmouth RFC. The 16 year old with great composure and a useful canon of a left boot used the wind well to push Buckinghamshire back into their own half.
The Cornish front row at scrum dominated their opposition in the first half and this put the Bucks backs under a lot of pressure which resulted in a well read intercepted try for Sam Walker to scamper in from 20m out.
Buckinghamshire replied quickly and well with a lively scrum half spotting space in the tight 5m left channel on the blindside. With quick thinking the 9 looked to go open but switched to the blind and created a 2 on 1 which was well taken for a fine score of their own from distance. This was on the 14min mark and then the next 26 mins was all about the Cornwall forward pack creating space and possession, winning collisions and scrums for the direct running and off loading game of the Cornish backs. Cornwall ran in 4 more scores in the first half through Kit May (St Austell Centre), George Hutchinson (St Austell Wing) Jack Hoskin (St Austell Lock) and finally Eddie Pearce (Newquay Fullback) The half finished with Buckinghamshire on the attack but getting held up on the Cornish line by Jack Mills (Saltash Openside Flanker) and Jack Hoskin and then losing possession with the ball to be kicked out for half time with Cornwall leading 25-5.
A very good half but a few areas for development around how we started and how our lineout functioned but overall it was about maintaining our focus and intensity with the coaching team very pleased at running in 5 scores.
In the second half Cornwall emptied the bench which lost some of our continuity and forward dominance. Buckinghamshire for their part were able to a degree of parity and momentum up front which made for a tighter contest.
The Newquay flanker Dillon Newton now on after missing the last match through injury was keen to make an impact, however he took a knock early in a clash with the Bucks right wing, which needed to be assessed, however the robust forward was back in action shortly afterwards with rampaging runs and ultimately with Newton crossing the white wash with an outstretched arm to open the second half score 30-5.
Cornwall continued to keep the score board ticking with our forwards sucking in the defenders resulting in Bucks having to commit more players to the break down in order to halt the black and gold tide. This created space out wide and centre Kristian Davis (Saltash RFC) with a neatly executed 15m pass found Dom Tresidder (Camborne RFC) to go over on the right. 35-5
The last Cornish score was a forwards try through talisman tighthead prop Declan Prowse having come fresh from representing Chiefs U18s at Allianz park on Friday night against Sarries. Our lad from St Just from 3m out was not going to be stopped. 40-5
Buckinghamshire to their credit rallied and with 2mins on the clock benefited from a wayward cross field clearing kick to run in from 50m out unopposed. Bucks finished the match in the Cornwall half which showed their quality and determination and if it was not for another Eddie Pearce fullback last ditch tackle they were sure to score again, as it was, It was the Cornish forwards who denied their opponents winning the ball off a Bucks maul 3m off the Cornish line to end the match.
Sam Walker the 16 year old flyhalf was awarded the man of the match from our gracious opponents Buckinghamshire but notable mentions need to go the Cornish forward pack who did the business up front for our backs to take the glory.
I shall end with a quote from Dave Saunter CRFU Chairman: "That was as good a game of rugby as I've seen from the Under 18s in many a year"
We wish both teams and players all the very best with the SW divisional selection process and we are hopeful that we will have a healthy showing from Cornwall.
Starting XV Finishes
Matt Trehair (St Austell) 16. Harry Richardson (Saltash)
Tyler Dower (Camborne) 17. Dillon Newton (Newquay Hornets)
Declan Prowse (Pz&N & St Just) 18. Cameron Richards (Redruth)
Jack Hoskin (St. Austell) 19. Tom Jewell (Launceston)
Lewis Richards (Redruth) 20. Lewis Wills (Redruth)
Eli Williams (C) (Pz&N) 21. Kristian Davis (Saltash)
Jack Mills (Saltash) 22. Cal Grohmann (Camborne)
Oliver Minnis (W Camels) 23. Dom Tresidder (Camborne)
Huey Campbell (St. Austell)
Sam Walker (Falmouth)
George Hutchinson (St Austell)
Freddie Davies (Saltash)
Kit May (St. Austell)
Callum Preece (Saltash)
Eddie Pearce (Newquay Hornets)
Cornwall Try Scorers:
Sam Walker (Flyhalf), Kit May (Centre), George Hutchinson (Wing), Jack Hoskin (Lock), Eddie Pearce (Fullback), Dillon Newton (Flanker), Dom Tresidder (Wing), Declan Prowse (Tighthead Prop)