Latest News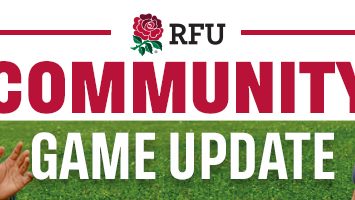 Return to Rugby As a reminder, the Community Game Updates will be fortnightly unless there are any important Government or Game updates. This edition includes:1. Awaiting decision from government on […]
Online
We're back! We talk Funding, Team Names, County Championship, RFU Recruiting? and we go Stateside!!!!

https://bluerugby1881.podbean.com/e/the-lancashire-rugby-podcast-episode-42/
Load More...
Timeline Photos💻 Team SW Webinar: Improving Age Grade to Senior Transition at your Club 💻
This RFU South West Workshop is aimed at providing advice and guidance on supporting clubs on how we transition our age grade players into senior rugby. The invite is open to any and all volunteers at your club that are linked to U16's into Senior Rugby, specifically those that focus on how we keep these players in the game.
🌹 Feedback from recent player survey and how we can relate to the findings.
🌹 Discussions around what good player retention looks like.
🌹 Opportunity to share ideas and best practice, what has worked, what hasn't and what would you like to try next?
Wednesday 26th May, 7 - 8.30pm! 📲🏉
Link in bio / Sign up here: ow.ly/e9Jl50EIUo3
...

See More

See Less